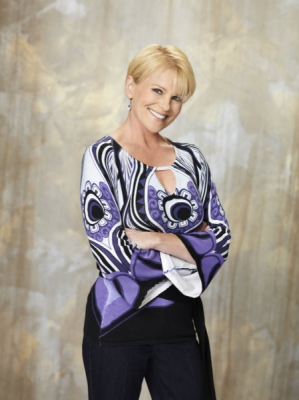 Paulina Cory Carlino (formerly McKinnon) is a fictional character on the NBC daytime soap opera Another World.
Actress History:
Edit
Cali Timmons (02/1990-07/1991)
Judi Evans (07/1991-06/1999)
Other Information:
Edit
Paulina Maria Cory (full name)
Paulina Cantrell (adoptive name)
Family and relationships:
Edit
Parents:
Edit
Mackenzie "Mac" Cory (biological father, deceased)
Maria Hernandez DeSilva (biological mother, deceased)
Unknown man (adoptive father, deceased)
Unknown woman (adoptive mother, deceased)
Sibling(s):
Edit
Marital status:
Edit
Past marriage(s):
Edit
Children:
Edit
Other relatives:
Edit
Flings and relationships:
Edit
Also See:
Edit
Ad blocker interference detected!
Wikia is a free-to-use site that makes money from advertising. We have a modified experience for viewers using ad blockers

Wikia is not accessible if you've made further modifications. Remove the custom ad blocker rule(s) and the page will load as expected.